Phantomnoise Records
Slogan:
freedom of undeground music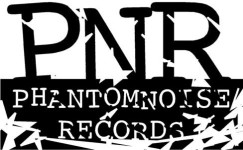 Description:
Phantomnoise Records was founded in late 1998 by Alex Dee, who is active in the worldwide underground networks since 1994.
The intention to set up the vinyl label Phantomnoise was, and still is, presenting various not easy to place electronic music.
That includes the freedom of working without some of these strange micro-genre pseudo codes.